Four Menu Styles to Choose From
As part of the Market Fresh Gourmet Team of restaurants, Carnegie Library is able to offer a unique private event setting while providing exceptional quality food directly from the menus you've come to know and love. Our team of experienced chefs bring restaurant quality food to every event catered at Carnegie Library.
Say goodbye to your typical rubbery chicken and bland vegetable catered meal — our team provides an eclectic array of food, from dry-aged hand cut steaks, to authentic oaxacan mole, and even cake-in-a-can. Let us surprise and please your guests
Corndance
Celebrating the beautiful connection of the "Keepers of the Fire", the Potawatomi tribe who lived in the region for nearly 200 years, with nature, Corndance offers fresh, delicious and locally sourced food in a fine, unforgettable dining experience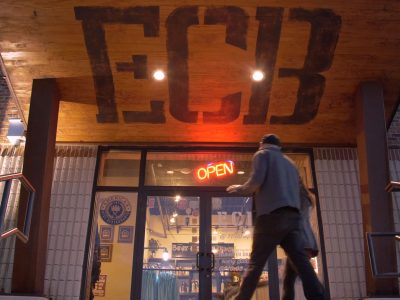 Evil Czech
The Evil Czech Philosophy: Use only the highest quality ingredients and surround yourself with like-minded kitchen and service warriors who are as passionate about food and beer as you are about enjoying them.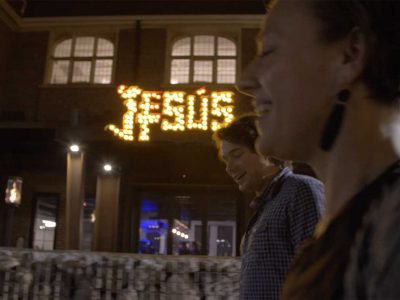 Jesús Latin Grill
A true latin cuisine experience. Jesús is not another Mexican restaurant serving outdated clichès. We pride ourselves in serving the best infusion of cultures, flavors and spices straight from Cuba, Puerto Rico, Venezuela, Peru, even all the way to the Southern tip of Argentina.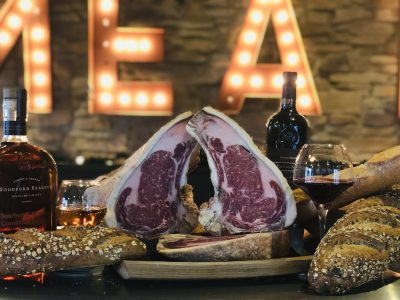 Bourbon & Butcher
Bourbon & Butcher is a full scale butcher shop, working food from start to finish and honoring every single animal we serve. B&B supplies the meats for all the MFG Group restaurants, but we also have locally sourced meats with delicious dry-aged beef burgers.
Plated Dinner
Plated dinners offer an elegant dining experience for guests. Our plated meals are carefully presented by artful chefs and delivered directly to guests by courteous wait staff. We offer packages with single or multiple entree selections for guests to select in advanced of your event, or duo plates with each guest served two proteins.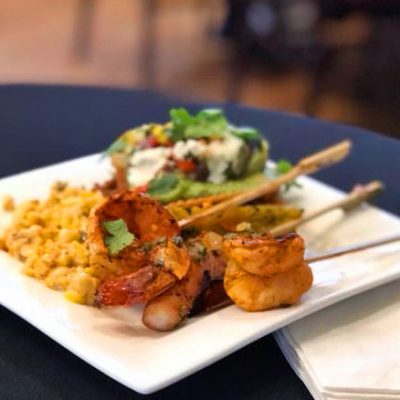 Hors d'oeuvres
Some of the best parties are the ones where guests mingle and move, without formal seating for all guests. We offer a variety of buffet and passed hors d'oeuvres. Buffet hors d'oeuvres are served with small plates so guests are able to build plates that are comfortable to eat while lounging or at a high-top table. Passed hors d'oeuvres are bite sized and offered by courteous wait staff throughout the event.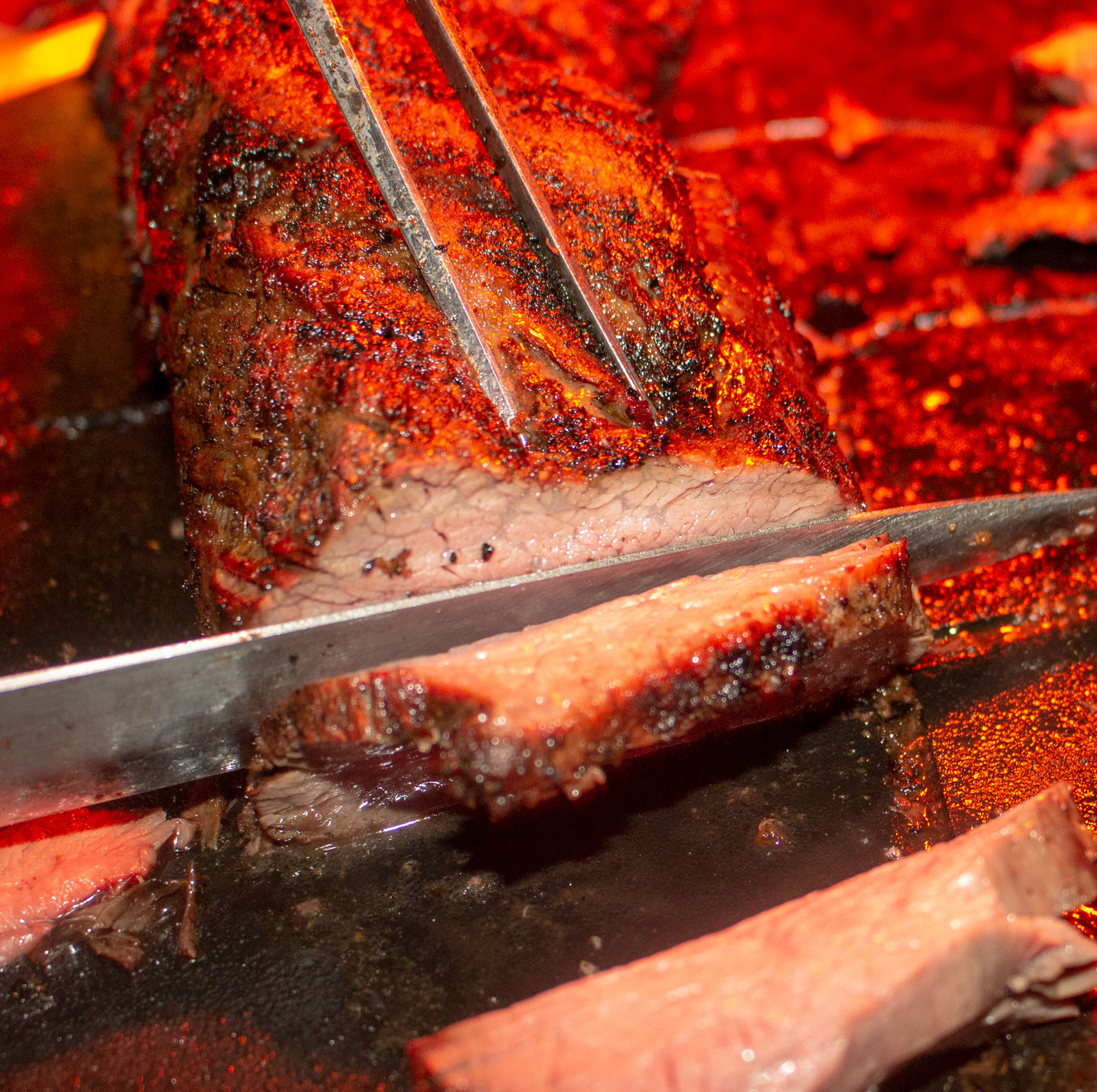 Chef action station
Chef action stations bring our chefs out of the kitchen and onto the event floor, preparing made-to-order plates. Guests are able to select their own ingredients, preparations, portions etc. This buffet option always leaves guests excited about interacting with chefs!
Ask About Custom Beer & Cake in a Can
Really set off your event with your own custom label beer from Evil Czech, or our unique cake in a can desserts. Choose from several flavors design your own label, or let us help and give your guests something to talk about!